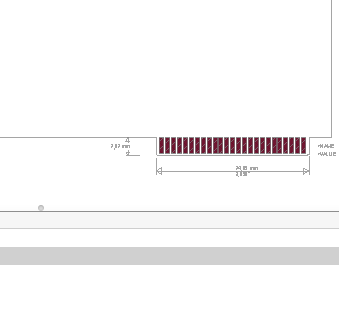 While playing with my 'new' Apple IIgs, I figured I could try to design some basic cards. I had ordered a license for EAGLE Light earlier for other projects.
Unfortunately there was/is no template for the Apple ][ cards, or the Apple IIgs Memory Expansion slot. Based on the Apple IIgs Tech Note #28, I created a library with the templates. You can download them here
I hope you will find it useful and when/if you encounter any problems, please leave me message.
Version History
07-Mar-2015 - First release
08-Mar-2015 - Fixed some signal names to indicate correct Active Low
You can download the file here: con-apple2.lbr_.zip
DISCAIMER
THIS EAGLE 7.X LIBRARY DISTRIBUTED IN THE HOPE THAT IT WILL BE USEFUL, BUT WITHOUT ANY WARRANTY; WITHOUT EVEN THE IMPLIED WARRANTY OF MERCHANTABILITY OR FITNESS FOR A PARTICULAR PURPOSE. AS WITH EVERY HOBBY PROJECT YOU MUST ALWAYS DOUBLE CHECK. I AM NOT RESPONSIBLE FOR ANY DIRECT OR INDIRECT DAMAGES TO YOUR APPLE II OR ITS PERIPHERALS.